Making Technology Work For You
Instead Of You Working The Technology
Introduction
The whole point of using any application tool – especially with repetitive tasks – is to assist in and automate simple to complex calculations to not only reduce errors, but to allow the experienced practitioner more time to effectively apply their specialized knowledge and analytical skills to the data for the best possible outcomes.
Unfortunately, many of the current tools require too much labor-intensive data manipulation for clean importation and integration into the enterprise. The user ends up serving the tool instead of the tool serving them.
DecisionEdge WebEVM is a complete rewrite of the Oracle Earned Value Manager EVMS software. WebEVM is deployed as a web/cloud-based product that can be used with either Oracle or SQL Server relational databases. It is a 64-bit application that takes advantage of the current software and hardware technologies. It is an Enterprise system that integrates with MSO Project, Oracle P6, Empower, and any ERP software.
Enterprise Automation Example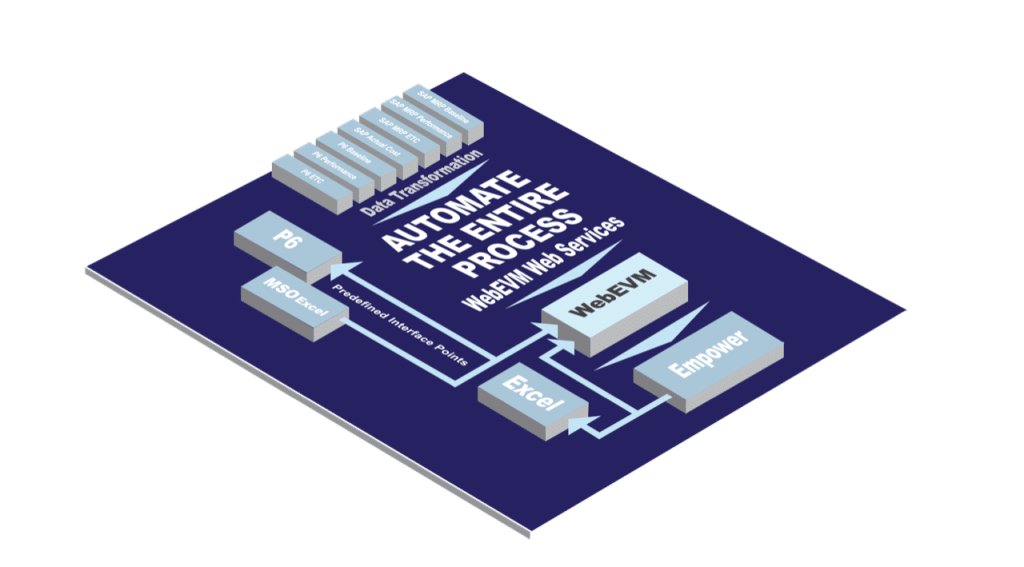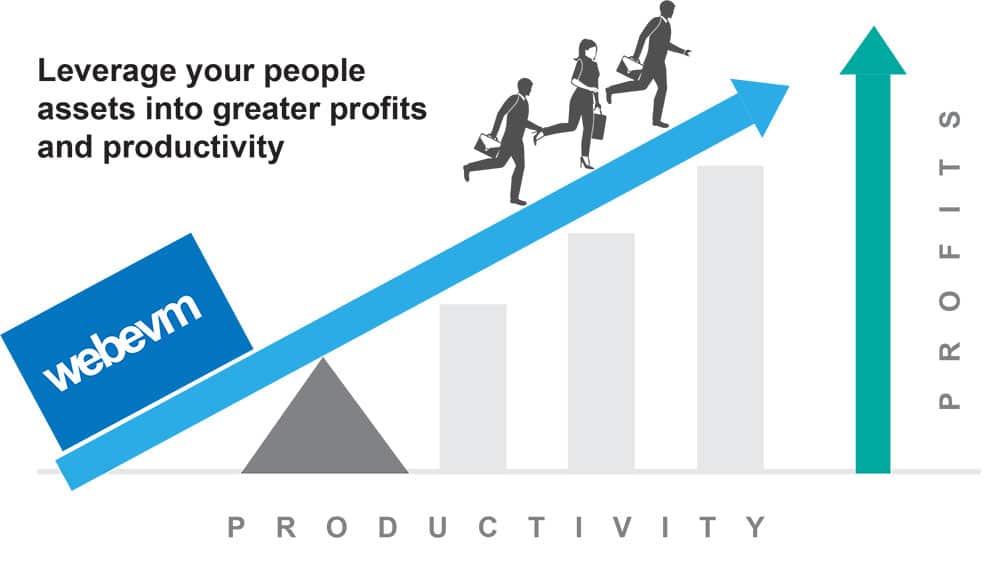 The software can process large volumes of data very efficiently. As an example, a project that has 1,200 WBS elements can be processed in 10 seconds. This includes reading the structure from the schedule, the time phased data from the resource loaded schedule, rate application, and cost summarization through the WBS. The engines performance is linear so if the example was increased by a factor of ten it would process 12,000 WBS elements including time phased resource assignments in 100 seconds.
In this way teams can spend more time on critical data analysis and not on data loading. They actually do a better job!
Enterprise Scalability
Seamless Accounting/Project Management Software Integration

WBS
Alternate Structures
Time Phased Resource Information
Project Status

Rates and Summarizes Enterprise Data in Minutes
Automate any of WebEVM's Functionality
Change Management Automates Baseline Compares and CBB Log Generation
Maintains Accurate Historical Cost Information for Retroactive Changes
EAC Approval Process provides standard Metrics for measuring ETC/EAC's.
Security

Role Based
Supports SAML Single Sign On
Project Level Security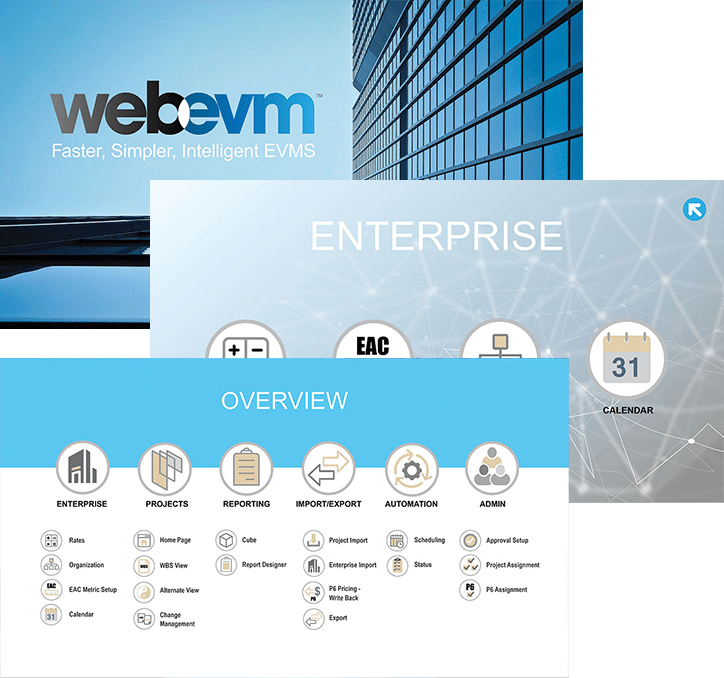 WebEVM Automation Benefits
Streamline the Process
Increase Efficiencies
Accurate Information
Timeliness
Informed Decision Making